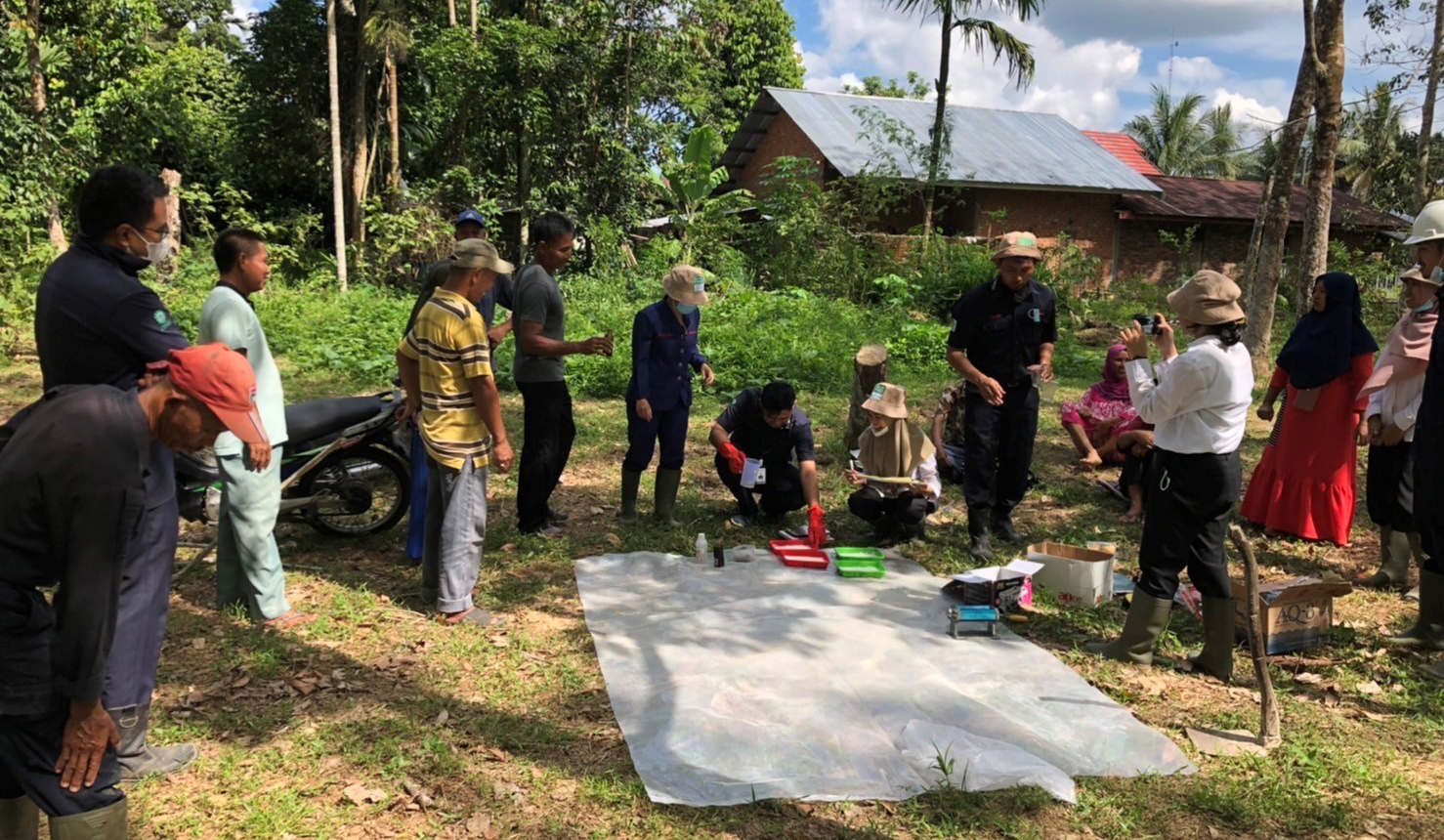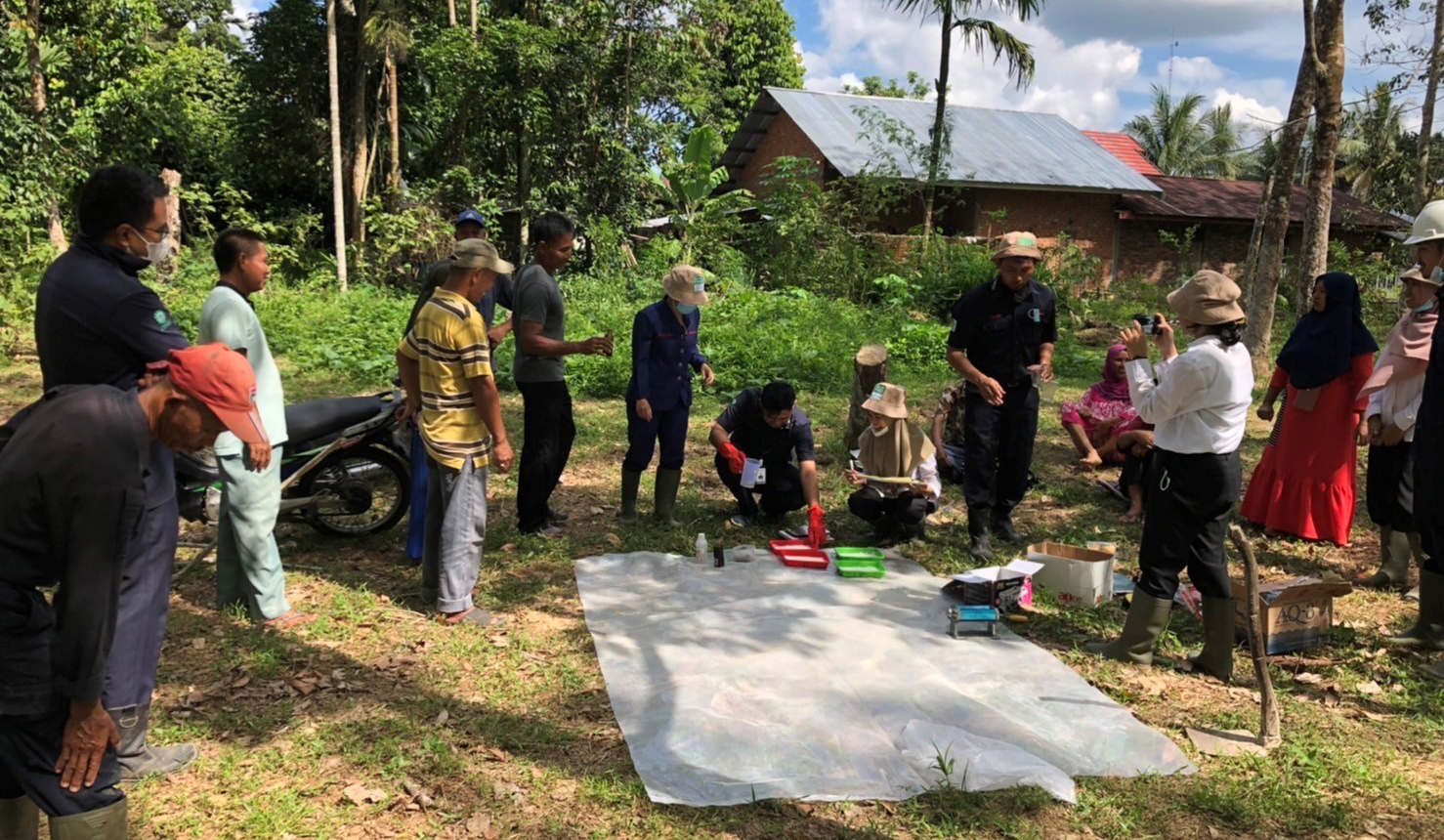 PROJECT TREE – Sustainability Activity Report
(End of 2021)
2021 Sustainability Activities Report (Summary)
At ITOCHU Corporation, our ambition is to play an important role in fostering the environmentally and socially sustainable use of resources and best practice in the natural rubber industry. In 2021, our Indonesian subsidiary, PT Aneka Bumi Pratama (ABP), supported by Proforest and SNV Indonesia, developed and rolled out a pilot program for Responsible Sourcing from Smallholders (RSS) in Jambi and South Sumatra. The PROJECT TREE field team successfully engaged with, trained and mentored 153 rubber smallholders, with a strong focus on Rubber Better Management Practices (BMPs). This will boost local farmers' productivity and improve production practices, natural rubber quality and livelihood security.
Two RSS pillars were introduced. Pillar 1 represents the risks to sustainable sourcing from the smallholders we want to reduce and Pillar 2 represents the needs of smallholders identified through a risks and needs assessment. A robust action plan was developed and implemented over a period of about 6 months (one RSS cycle) to address risks relating to land rights, legal compliance, deforestation and peat destruction, child labour, traceability, smallholder product quality and waste management/pollution as Pillar 1. The field team also concentrated on Pillar 2 which includes BMP training and (re)-establishment of farmers' groups on pilot sites.
By the end of the cycle, 11 members of the ABP sustainability team and 153 rubber smallholders from sites in Jambi and South Sumatra had received BMP training. Training of trainers: the ABP team was also trained to recognize signs of modern slavery and child labour to efficiently respond to, address, these issues if come across when dealing with the smallholders. Several demonstration areas were established to show the improvements in rubber production and recovery from pest/diseases that could be achieved by following the field team's guidance. Also, efforts aiming at obtaining the support of the competent authorities in relation to land rights are showing some progress.
Given this successful launch, we plan to scale the RSS program, taking it to the next level to reach up to 4,000 smallholders in 2022.
2021 Achievements
Smallholders trained: 153 farmers
Our sustainability team: 11 members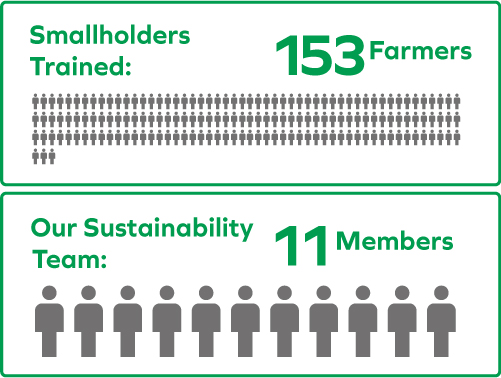 2022 Targets
Smallholders trained: 4,000 farmers
Our sustainability team: 30+ members