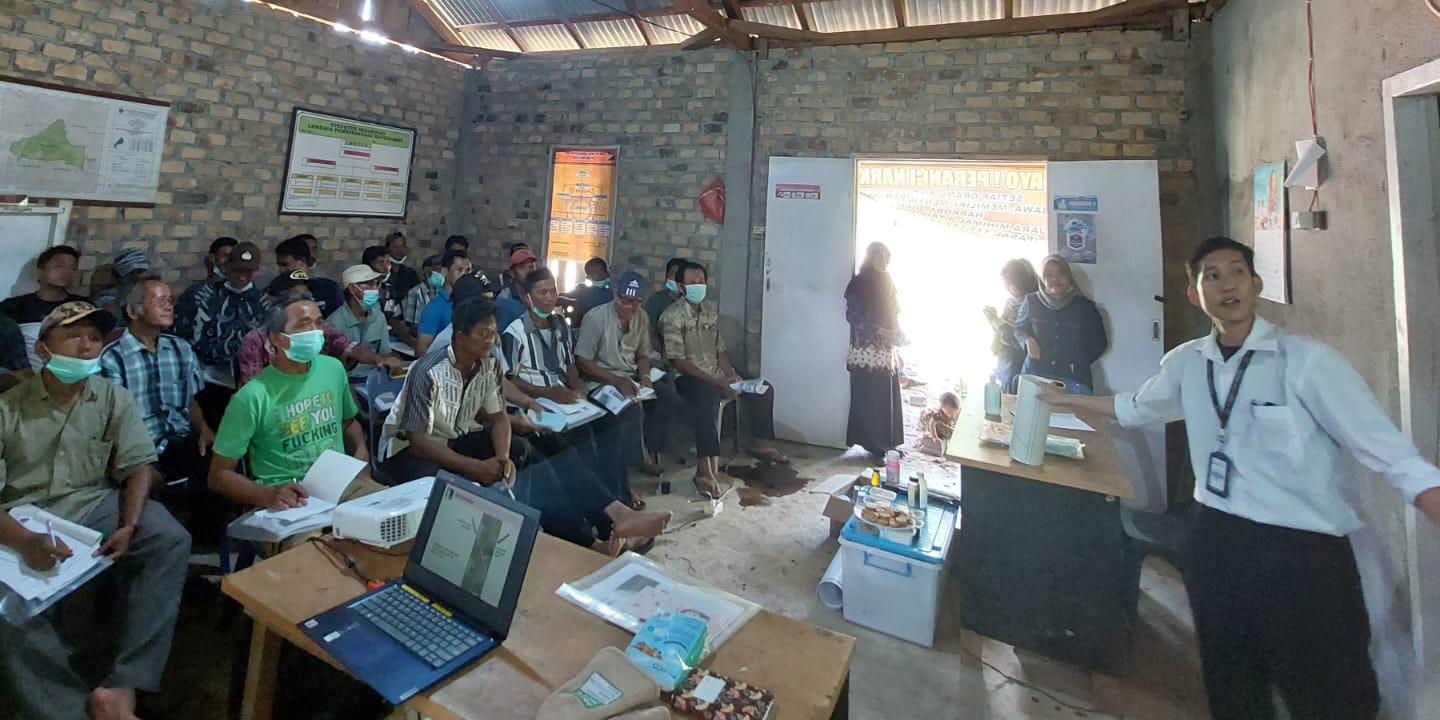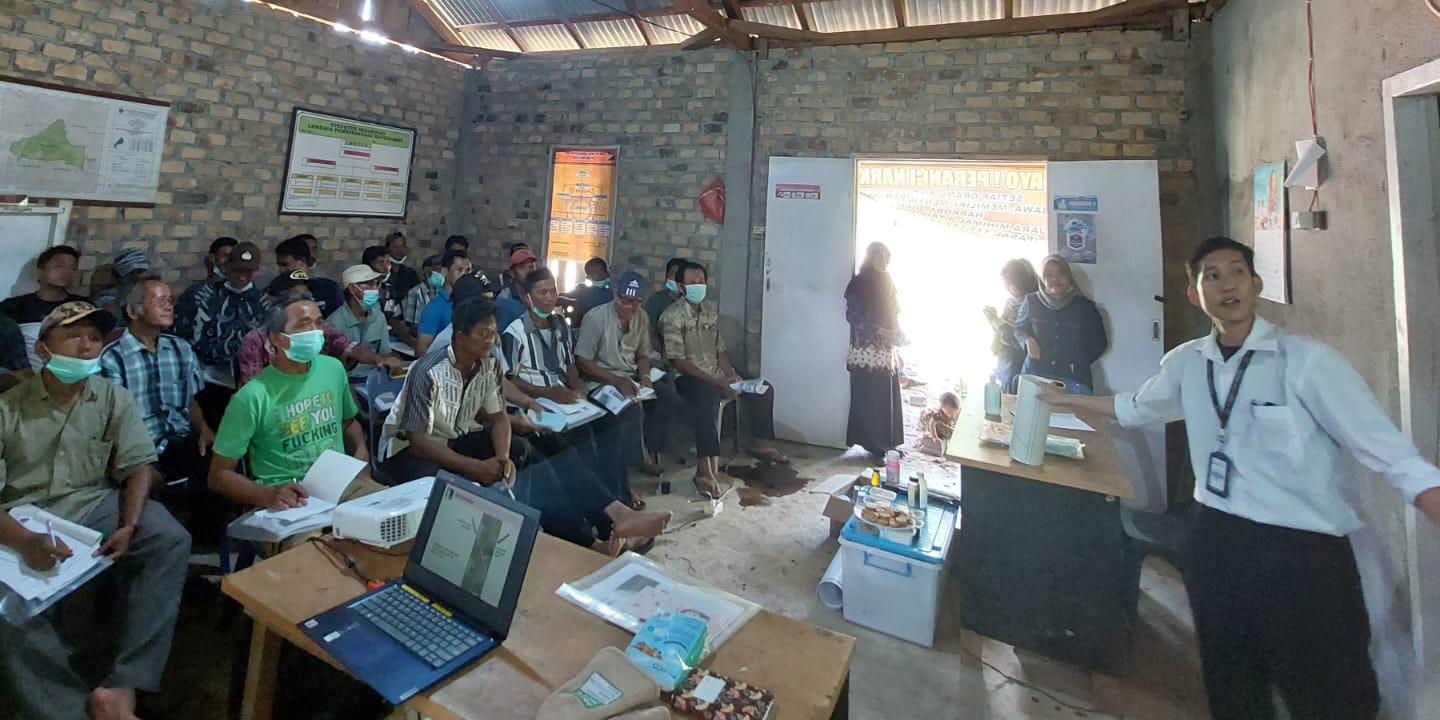 2022, 2nd Quarter Report of PROJECT TREE – Sustainability Activity
During the second quarter (April – June) in 2022, the Sustainability Team, which has grown into eight teams, has succeeded in educating a total of 1055 smallholders (Male 865 and Female 190) spread across 28 villages in Lampung, South Sumatra, and Jambi provinces.
During fieldwork, Sustainability Team realized the complexities of the rubber supply chain, especially at several supply base points located quite far from the city. This is one of the factors causing the weak access to the market for smallholders in selling their rubber, and traders usually play a vital role in the economy of smallholders. Rubber marketing is one of the indicators of the Sustainability Team in mapping risks in the supply chain. Communicating and consulting with local stakeholders including rubber traders is a step taken by the Sustainability Team to identify problems and risks in the supply chain. The activities of the Sustainability Team are also supported by the relevant Government Offices, especially Agricultural Field Extension Officers (PPL) who cooperatively help providing information as well as communicating with local smallholder farmers. The final goal of the Sustainability Team and the Government are basically not much different, namely trying to facilitate the marketing of rubber for farmers, providing added economic value for farmers, but not ignoring the role of traders in their scope.
Some positive results were achieved by the Sustainability Team in several activity locations. For example, in Jambi, one of the independent farmer groups that has been trained by the team in the field, their member farmers have started selling rubber all together with similar quality directly to the processing factory. The group leader, Pak Ardian, said that they came to understand that direct transactions at the factory were not as complicated as they had thought. Pak Ardian also said that transportation is an obstacle that currently needs to be found the best solution. Another positive result is in Lampung, one of the local rubber traders, Pak Juanda has committed to using organic rubber coagulant and is willing to distribute it to farmer groups in his collecting point. This is one of our targets that the traders are involved in our sustainability program. This will certainly be able to help improving the quality and the price of rubber as well which in line with the objectives of the RSS Program, namely improving farmers' welfare and the use of environmentally friendly materials.
Changing the mindset of farmers is indeed a formidable challenge but providing training should be done consistently. Entering the third quarter, the Sustainability Team will continue with the same spirit to map out supply chain conditions to develop responsible supply from smallholders.
Achievements until 1H 2022
Smallholders trained: 2,027 farmers
Our sustainability team: 28 members