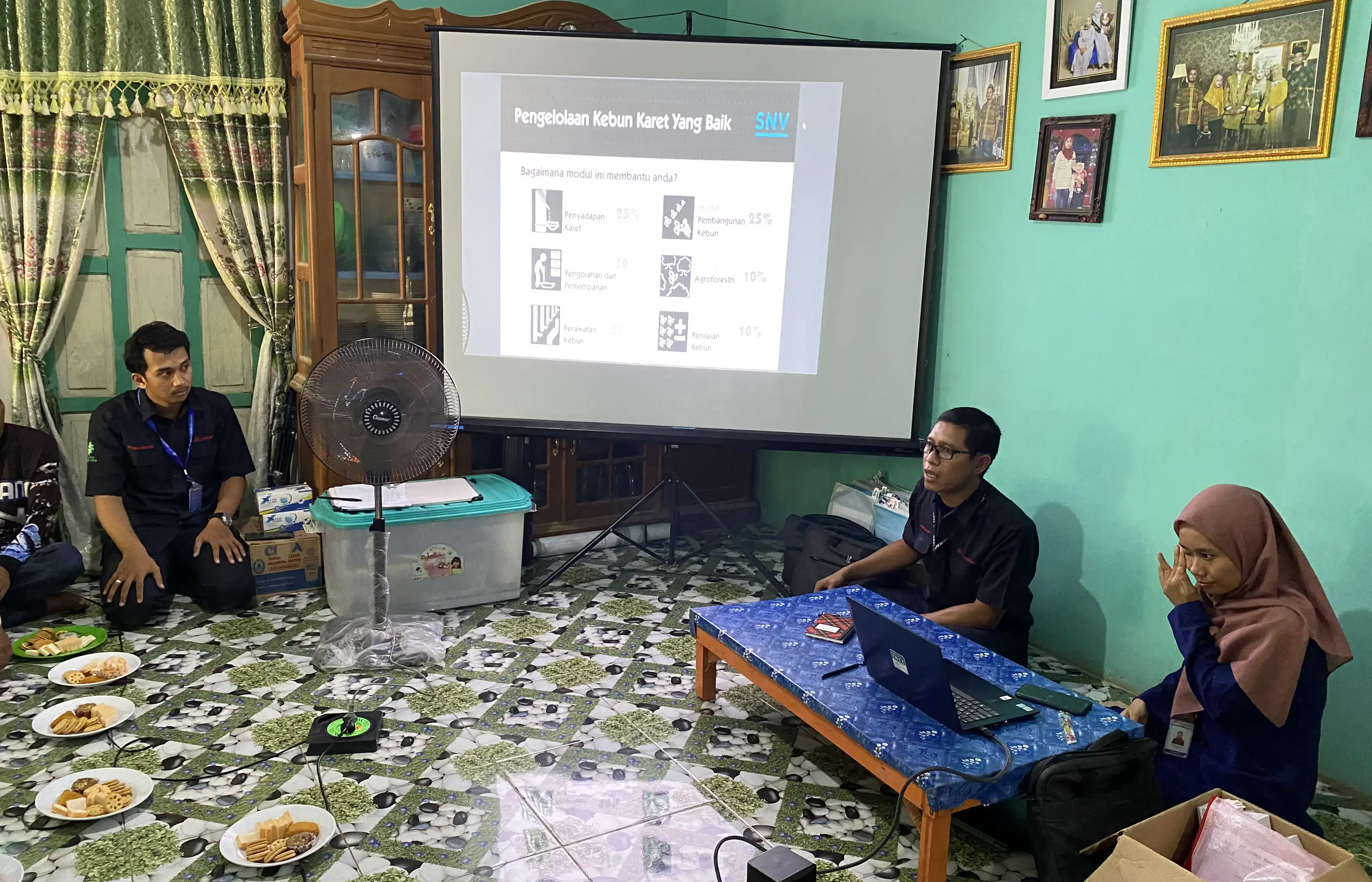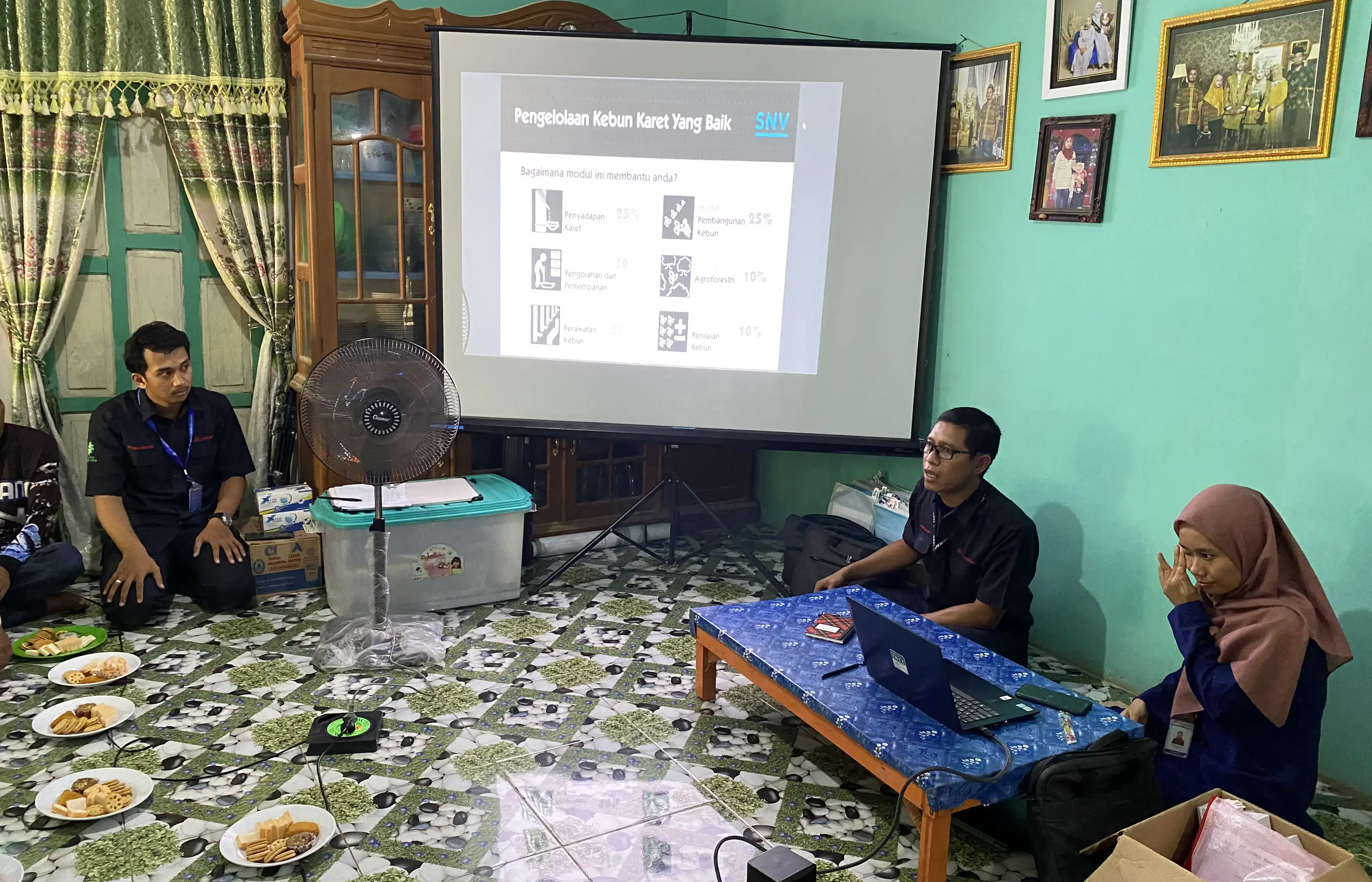 PROJECT TREE Sustainability Activity Quarterly Report (October to December 2022)
Sustainability Team has been working on PROJECT TREE through 2022 and could reach to 4,117 smallholders (Female 641 & Male 3,476) in one year.
We went through 2022 which is quite difficult due to the unstable price of natural rubber, especially at the Smallholder level. It cannot be denied that a small number of smallholders have been found to be slowly switching to other plantation commodities.
Responding to these problems, the Sustainability Team continues to try to open up the participants' smallholder insights in the series of capacity building activities carried out. The Sustainability Team provides an understanding so that smallholders open their minds to increase production and quality which will also be able to increase income, not only depending on the uncertainty of rubber prices.
As what has been done by Pak Pendi, one of the participating smallholders in Bungo Regency, Jambi Province, who has applied fertilization to some of the rubber land he owns amidst the relatively high price of fertilizer. He understood that dependence on rubber prices could not be the only solution. Meanwhile Pak Ketut in North Lampung Regency is trying to improve the quality of his farmer group by using liquid smoke, one of the recommended coagulants.
Pak Pendi, Pak Ketut and other smallholders hope that the natural rubber commodity will remain sustainable and be valued more in the future because it has become the economic foundation for rubber smallholders in Indonesia.